PORTABLE BATTING CAGES PADDING
Our padding is handsewn/made right here in the USA inside our manufacturing facility. Cage frame padding is made from 1" high density foam wrapped in an 18 oz. coated vinyl or laminated vinyl material with grommet strips on either side for attachment. Pads wrap securely around the cage and are laced or zip-tied together through the grommets. Many colors are available. Padding for the batting cages can be purchased to pad the entire cage or sections of the cage. Scroll the page to see all our current padding options. Custom padding sizing is available. Just call us at 800-248-5192 for a quote.
NON-FOLDING CAGES PADDING
CAG100 & CAG400
FOLDING CAGES PADDING
CAG200, CAG300, & CAG500
For custom padding give us a call at 800.248.5192.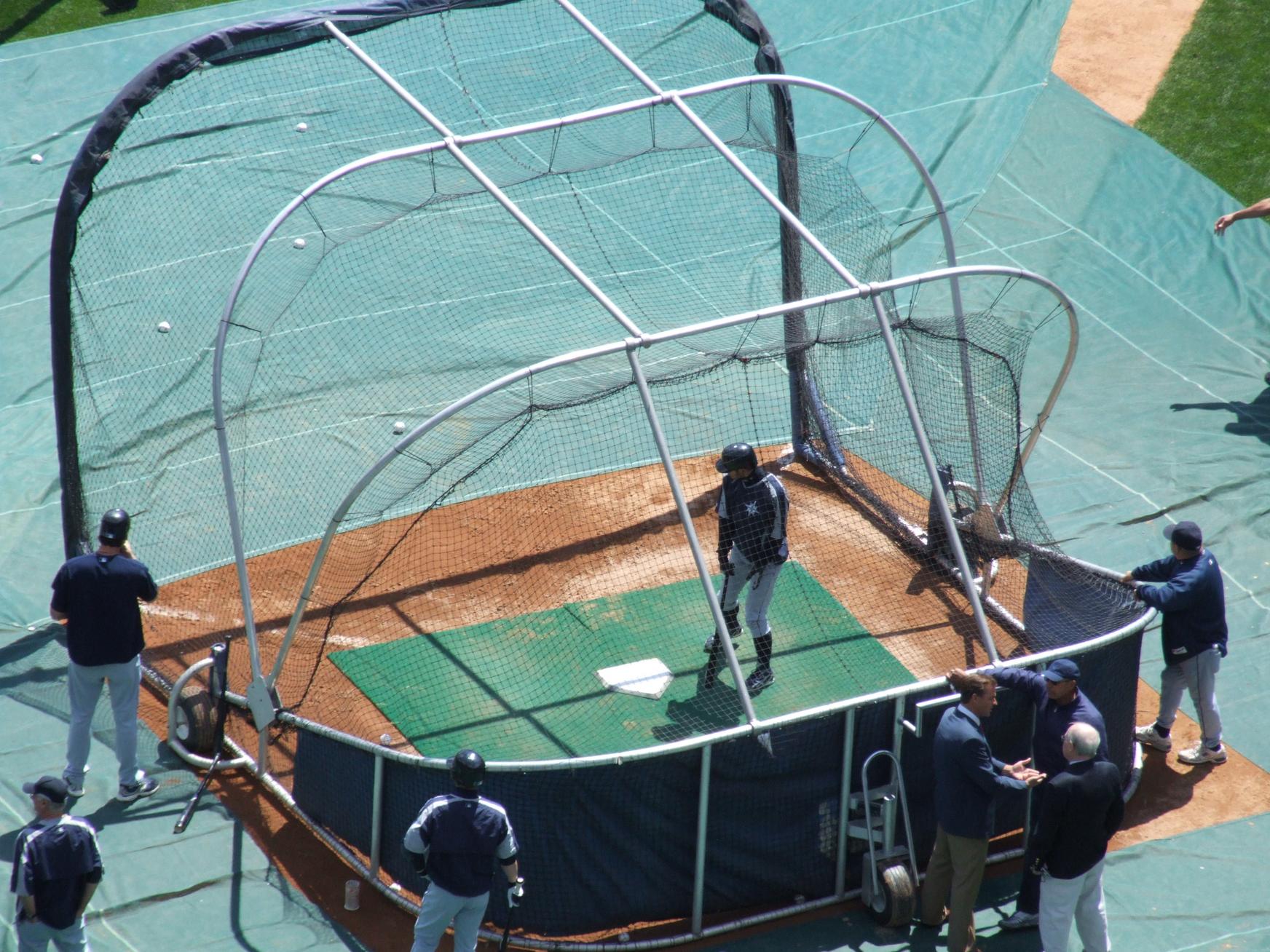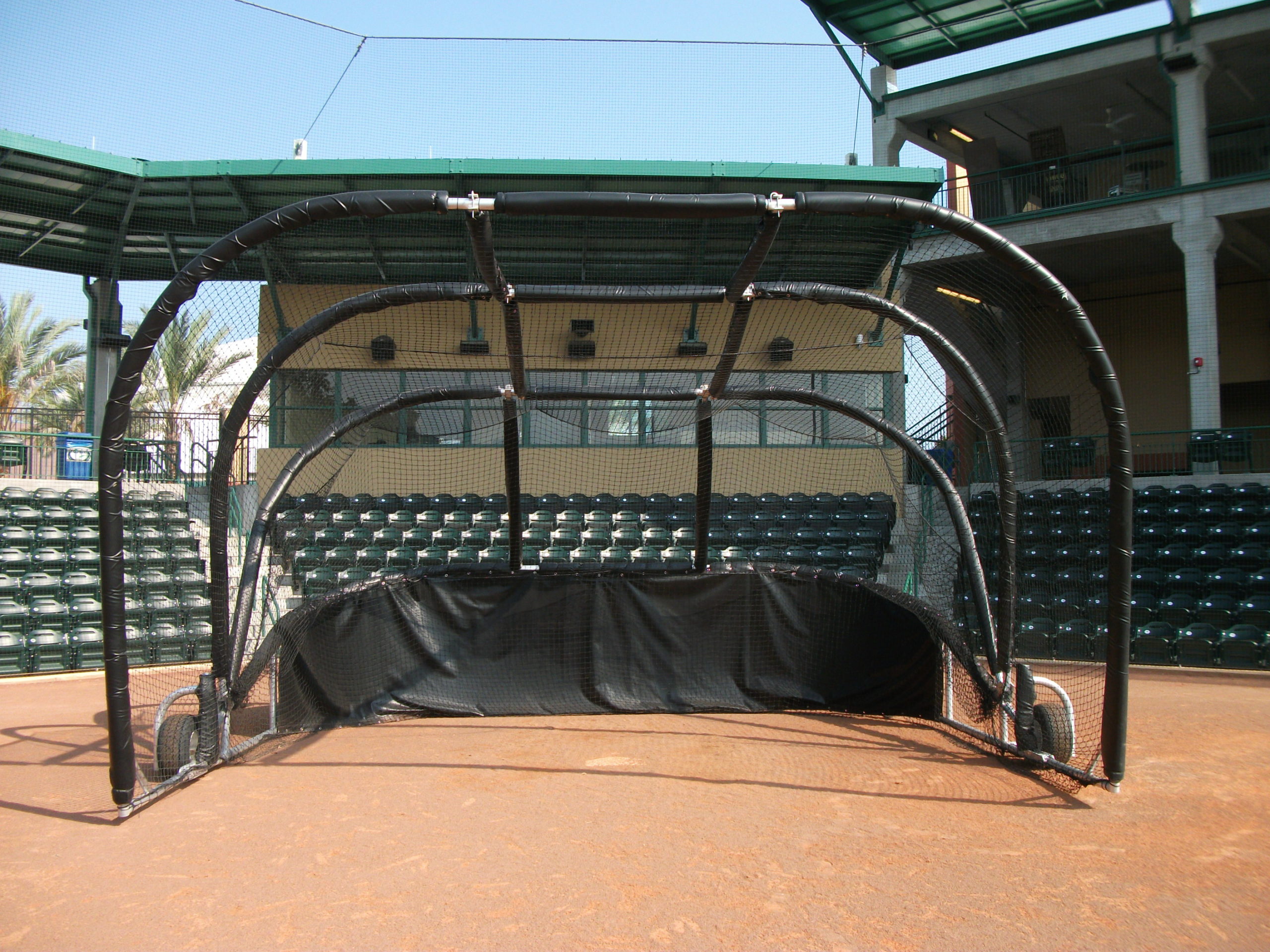 CAG300 & CAG500 
FULLY PADDED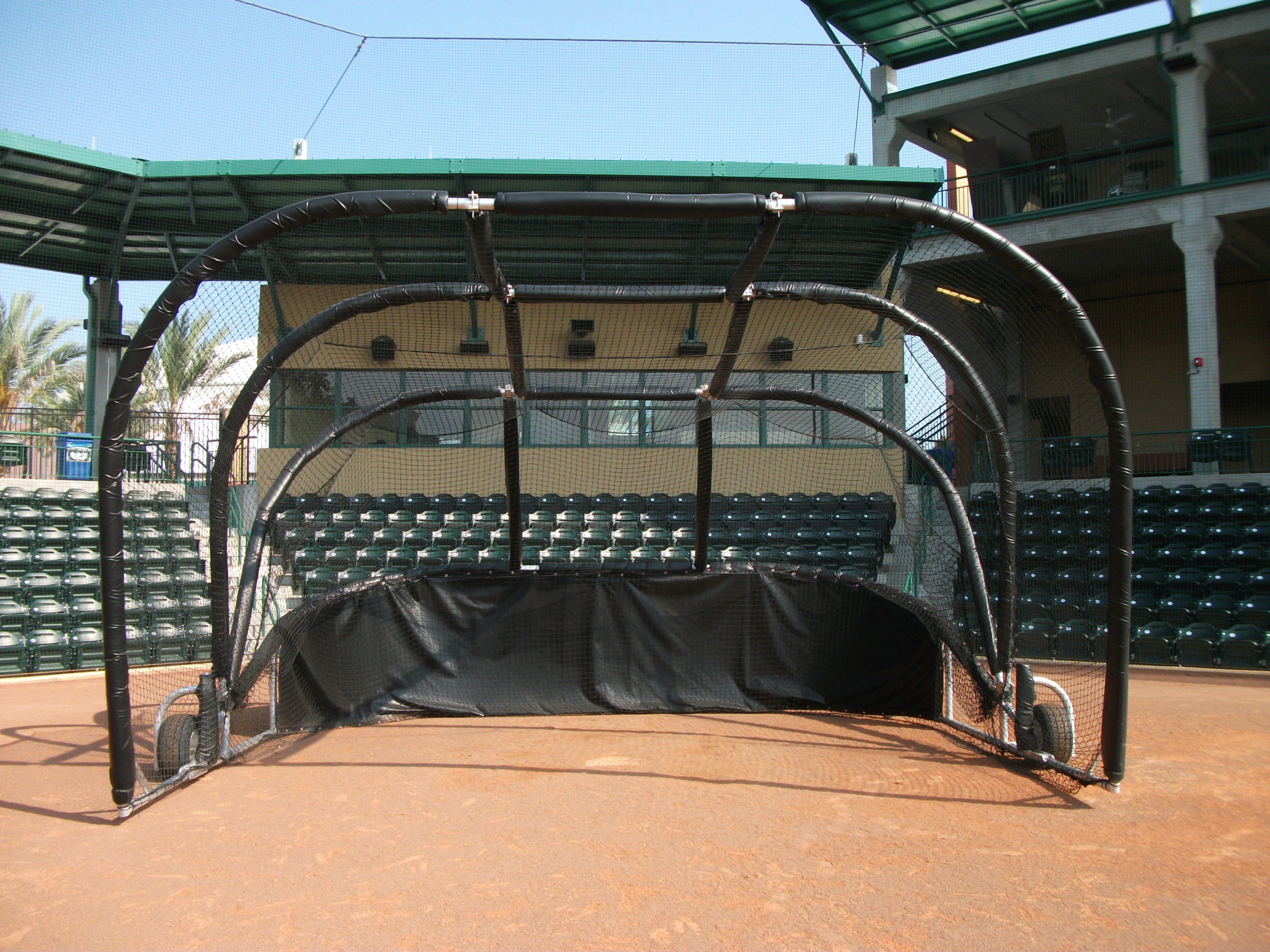 CAG300 & CAG500 
PADDED BALLSTOP