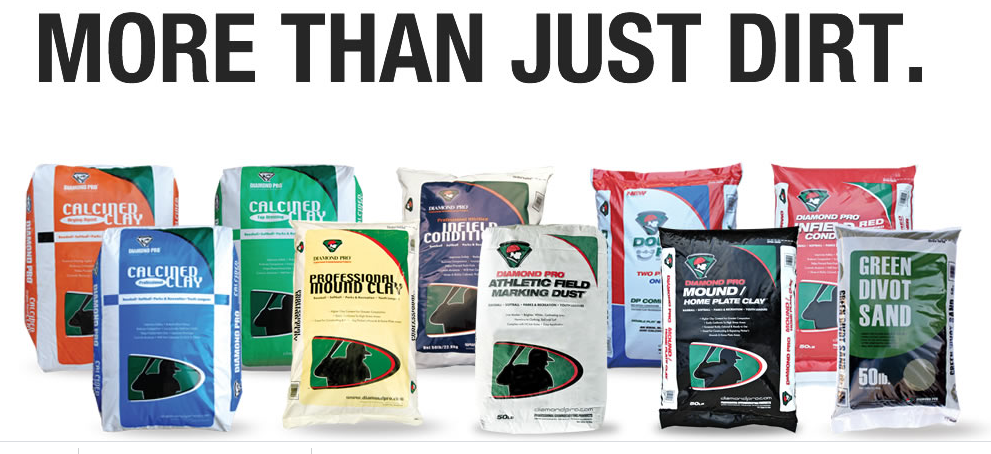 More than just dirt…it's quality! At C&H Baseball, all the products we make are quality. So it is only natural that we align ourselves with companies like Diamond Pro®, because their products are just that, quality!  We are proud to offer you their whole line-up of infield mixes, conditioners, sand, and gravel! Scroll down the page and let us know if you have any questions on product by reaching a member of our sales team at 1-800-248-5912.
VITRIFIED INFIELD CONDITIONERS
CALCINED CLAY CONDITIONERS
MOUND/HOME PLATE CLAY & CLAY BRICKS
" Starting our baseball and softball programs here at Johns Creek from the ground up with a limited
budget was no easy task, but the staff at C&H was there for us. Their high quality materials,
economical prices, knowledgeable staff, and commitment to excellence is second to none. They have
a package to fit any budget. You owe it to yourself and your program to give them the opportunity to
see how they can help you."
Billy Nicholson Johns Creek High School – Johns Creek, Georgia
Pictured Below: Chicago White Sox, 2019.