PITCHING MACHINES
We carry Iron Mike™ Pitching Machines by Master, Jugs® Pitching Machines, and Hack Attack™ Pitching Machines. Have a look below at all the styles we carry from each brand. If you have any questions please contact us directly at 800.248.5192
IRON MIKE™

by Master Pitching Machines
Why Choose Arm-Style 

Pitching Machines

?
Hitting is all about timing. You must have the proper timing to know when to start your swing and when to shift your weight. This is achieved by watching the pitcher's arm and release of the ball. An arm-style pitching machine is the only type of pitching machine that gives you that same sense of timing. With each pitch you see the machine's arm wind up and release the ball. It is the realistic nature of the machine that allows you to practice the same fundamentals in the batting cages as you use on the field. Because of this, the Iron MikeT arm-style pitching machines from Master Pitching Machine are the favorite machines of professional players and coaches worldwide.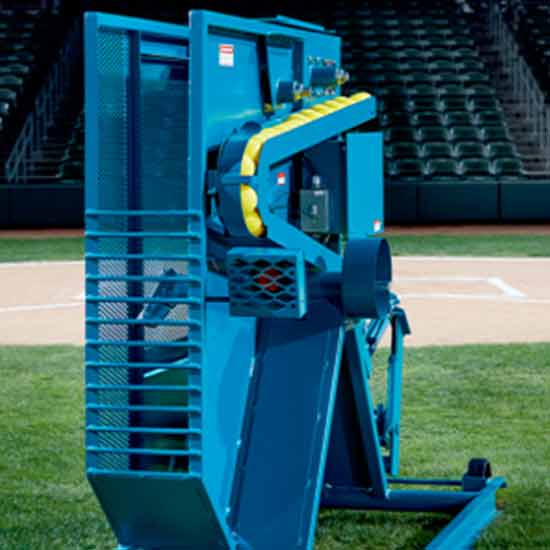 IRON MIKE MP5
(Rack Fed)
Perfect for Individual Use!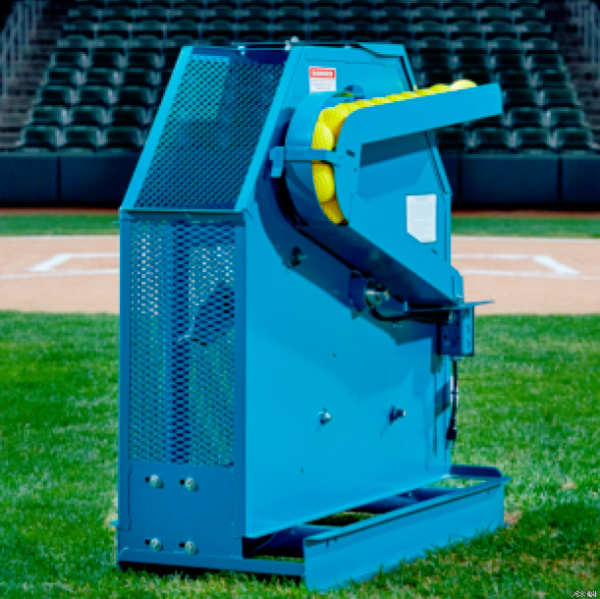 IRON MIKE C82
(Rack Fed)
Perfect for Youth Training!
HACK ATTACK® PITCHING MACHINES by Sports Attack
Why choose Hack Attack

®

?

 
Innovation! Innovation! Innovation! They build each machine from the ground up, by hand, the old fashioned way. And all of it, every part, every wheel, every motor, every element of every machine is made in the United States. Innovative equipment, enabling athletes at all levels to reach their full potential and coaches to develop championship teams!
JUGS® PITCHING MACHINES
Why choose JUGS

®

?

 
For over 4 decades, JUGS Sports has remained the leading producer of baseball and softball pitching machines worldwide. JUGS machines are designed to develop muscle memory, hand-eye coordination and to give hitters as many game-like strikes as they'll ever need. Whether you need to work on an 90-mph slider or a 60-mph curveball, JUGS offers a pitching machine to fit your specific needs.